Eyeglasses:

The New Fashion Accessory
Eyeglasses today can be as much a fashion accessory as a vision aid, and Lavenburg Medical Group can handle both with ease. Our full-service vision center stocks the latest in trendy, fashionable frames: Not only will we help you see the world clearly, but we'll make sure you see it in the style that fits your life and your personality.
Full Service Care in One Location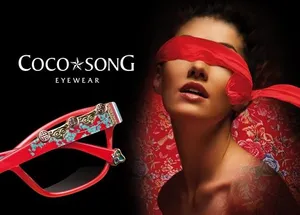 Our professional ophthalmologist, optometrists and opticians are dedicated not only to ensuring that your eyes are healthy, but that your vision is the best it can be. If you don't see as well as you should, we will help you find the best solution for you as an individual, whether it is corrective laser surgery, contact lenses or prescription eyeglasses. At the time of your first visit to our clinic, our professional team assesses your vision through a comprehensive exam and then we explore possibilities with you.
If your vision needs correction and you opt for eyeglasses, we have a whole world of frames available. Whether you will be wearing your corrective lenses during all your waking hours or only for specific tasks, our staff will help you choose the perfect frames to complement your face and help you see comfortably.
Not All Eyeglasses are Equal
We stock a wide variety of frames for men, women and children -- from budget models to the latest designer fashions. In addition, we can recommend durable frames and impact-resistant styles for those with physically-demanding jobs or who participate in active sports.
We are the exclusive distributor in our area for the following eyeglass frames:
Coco Song -- Featuring large, retro shapes of the '50s, these unique and original frames will delight the adventurer in you. Crafted by artisans with embellishments of natural materials like feathers, flowers and silks and the addition of semi-precious gemstones, these are frames that truly qualify as "jewels."
Caviar -- Exquisitely crafted to reflect sophistication and confidence, these frames embody elegance and style. For men as well as women, Caviar frames exude luxury and are also available as sunglasses.
La Matta -- A women's collection described variously as alluring, dramatic, strong, bold, sensual, energetic, excessive. You'll be no shrinking violet if you choose a La Matta frame, and you'll certainly not be forgotten!
If simple is more your style, if you need half-frames for reading, tinted lenses for gardening or specialty lenses for driving or computer work, or if you have other special needs, just tell us your requirements and we'll be happy to help you select the right frames. Our qualified opticians will supply your corrective lenses and fit your frames perfectly. We also have transitional lenses available if you don't want to be bothered with sunglasses in addition to your "indoor" eyeglasses.
No matter what your needs for vision correction, or if it is simply time for a regular eye check, why not contact us now to schedule your appointment at one of our two convenient locations?